Best Hanuman Chalisa Quotes in English (in Life)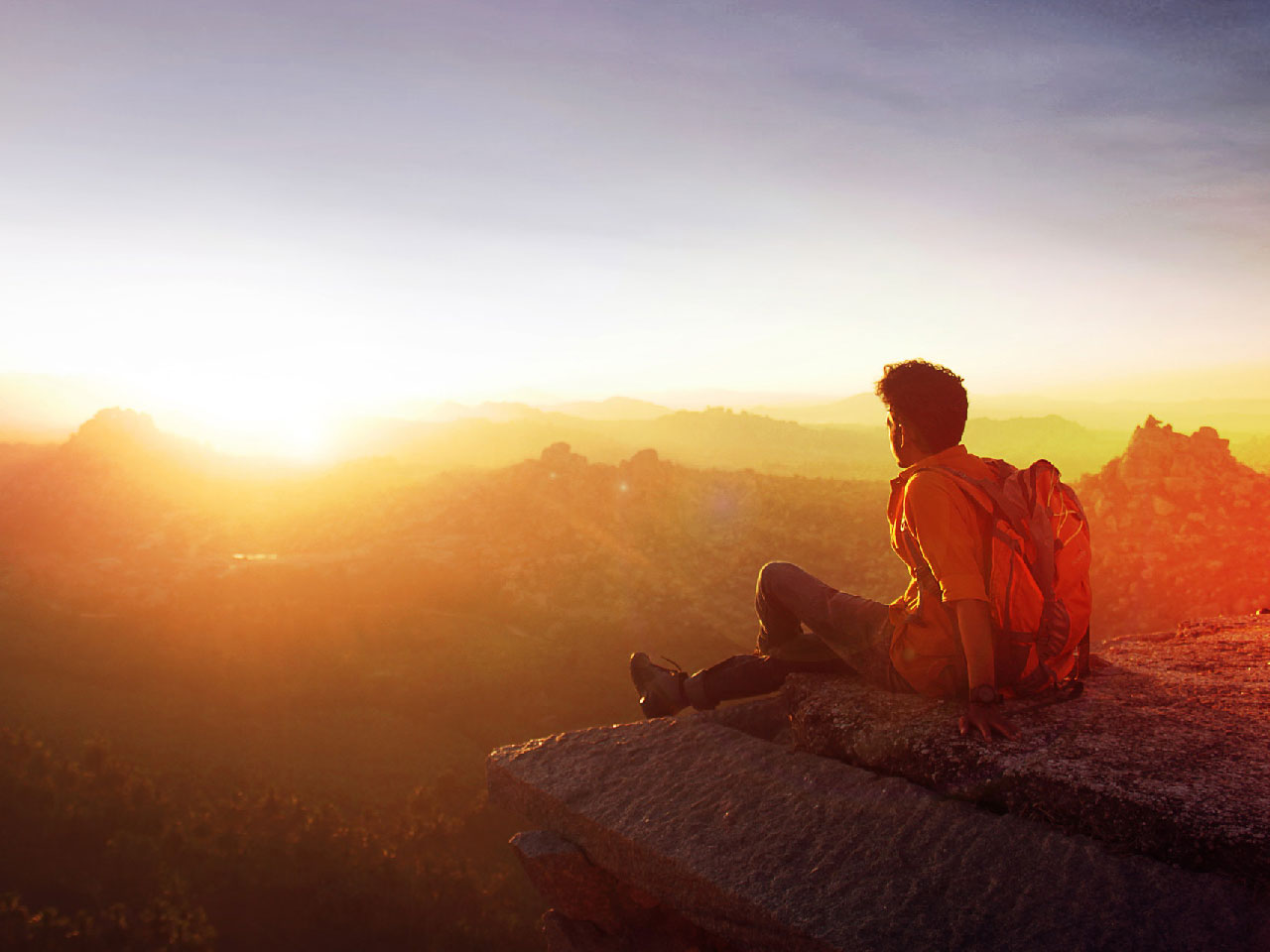 These are some of the best Hanuman Chalisa quotes in English I have created and compiled so far to inspire you. Some have been really popular on my Instagram Instagram and facebook @jaihanumanchalisadotcoInstagram pages . Enjoy, be inspired and share! 🙂
Quotes about Hanuman in general are really popular online and I drew inspiration from some of these online sources, and of course, through my own knowledge, personal spiritual experiences and explorations.
There are important life lessons to be learnt from Lord Hanuman's own experiences from the Ramayan, which we should apply in our own lives for material life and spiritual progress. And you can achieve this through love, devotion, and selfless service.
So, read, learn and recite the Hanuman Chalisa lyrics in English regularly for spiritual development and material benefits.
Quotes about Hanuman Chalisa
Live the Hanuman Chalisa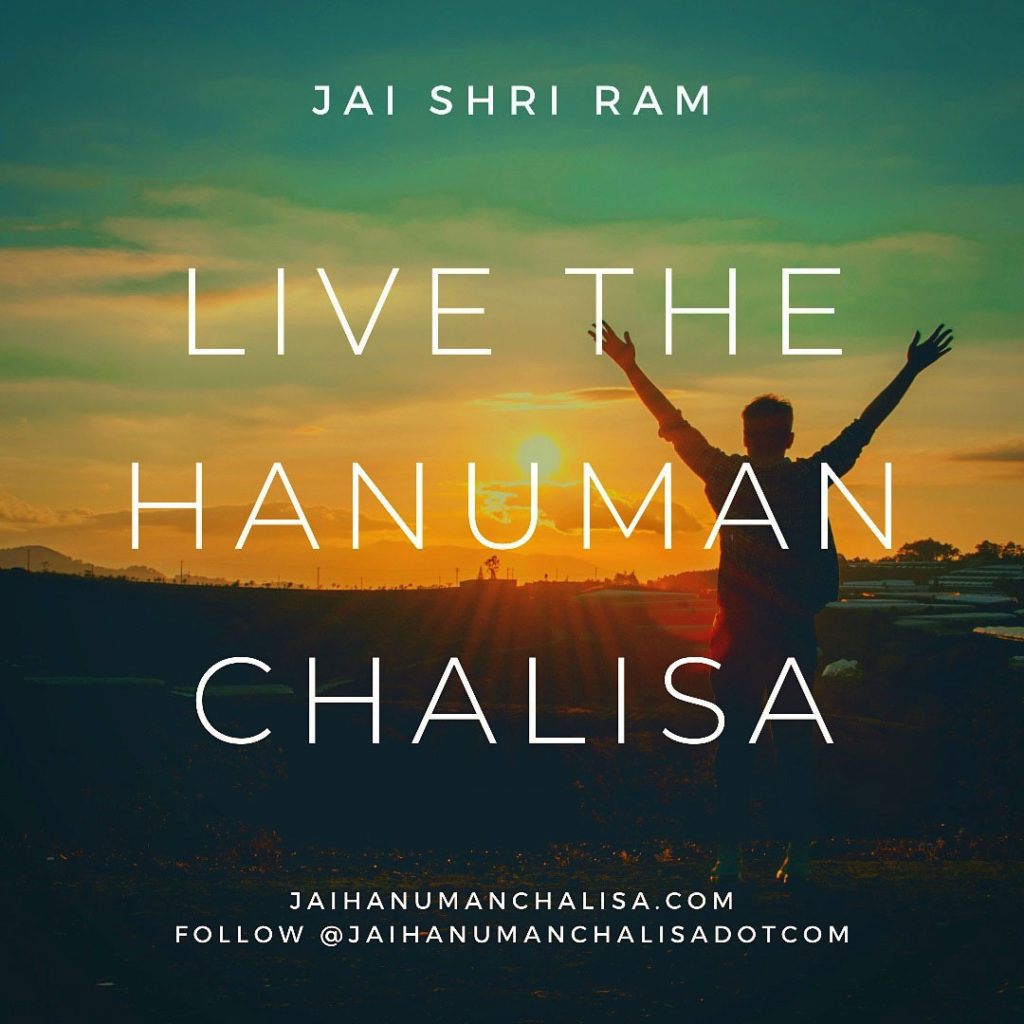 Jai Hanuman gyan gun sagar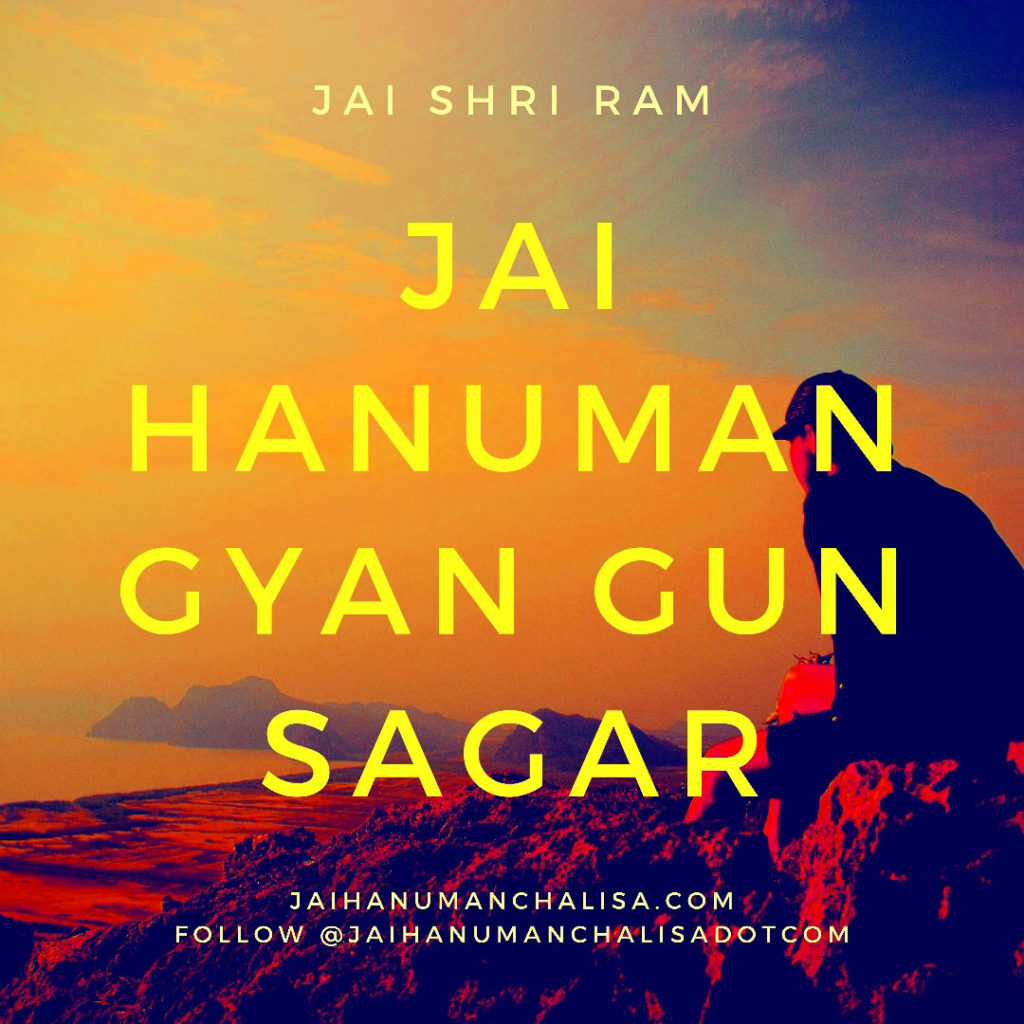 Jai Jai Jai Hanuman gusai…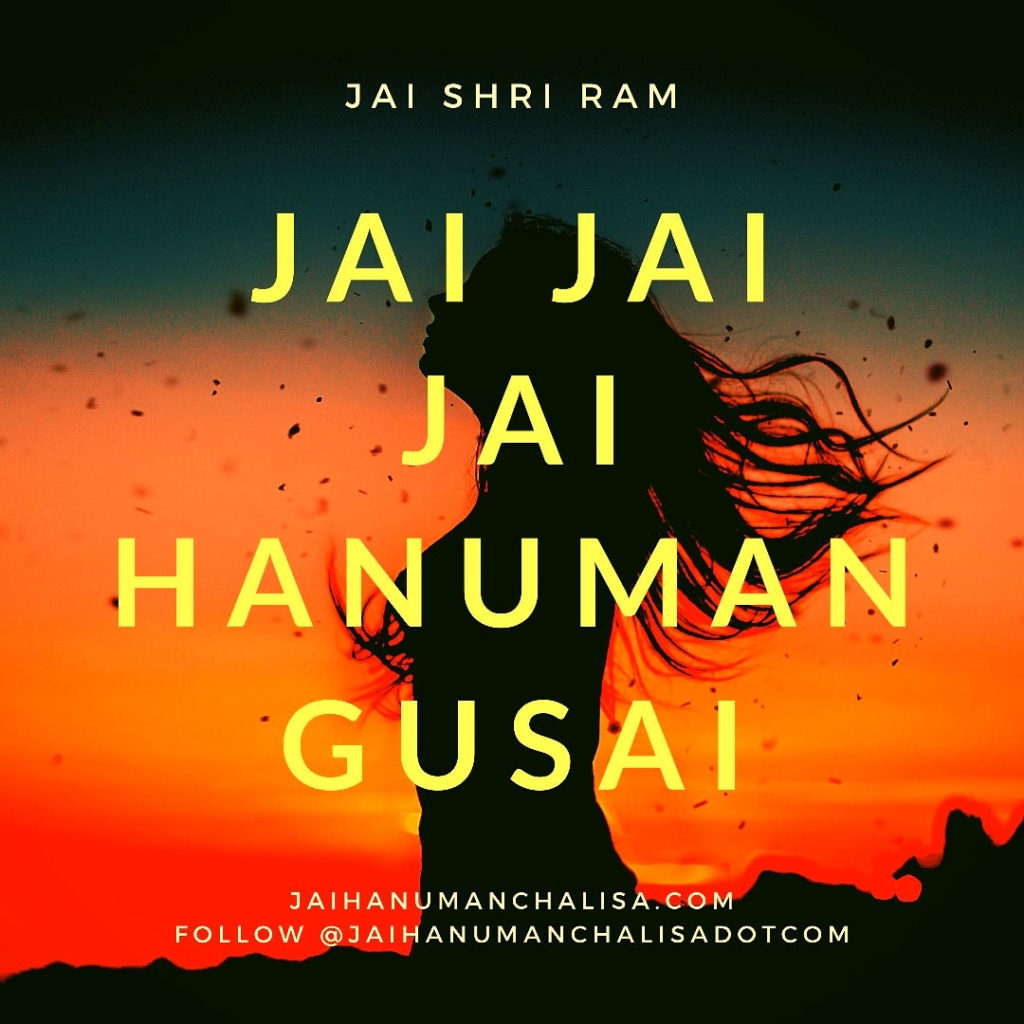 Shri guru charan saroj raj, nij man mukur sudhari. Baranau raghuvar bimal jasu, jo dayaku phal chari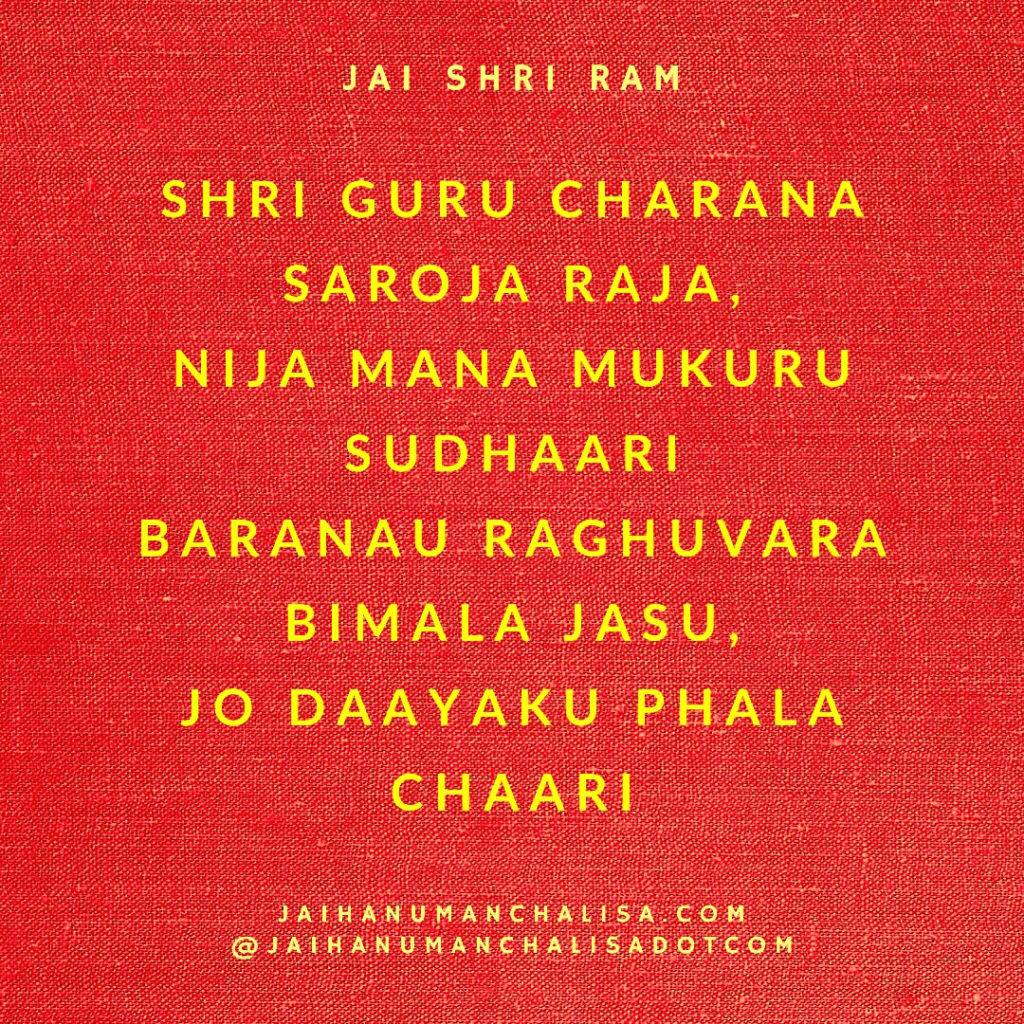 It's very important to observe purity of mind and body during the chanting of Hanuman Chalisa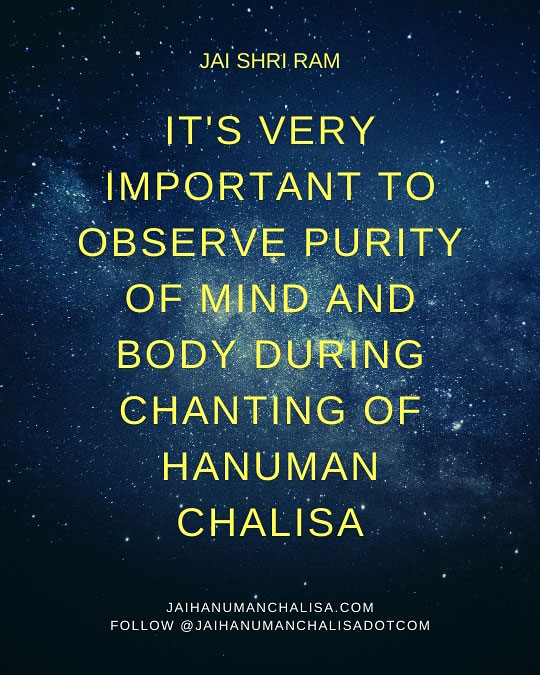 Sankat te Hanuman chhudave, man kram bachan dhyan jo lave
Relax and do Hanuman Chalisa
Recite the Hanuman Chalisa
Learn the Hanuman Chalisa lyrics in English
Learn the Hanuman Chalisa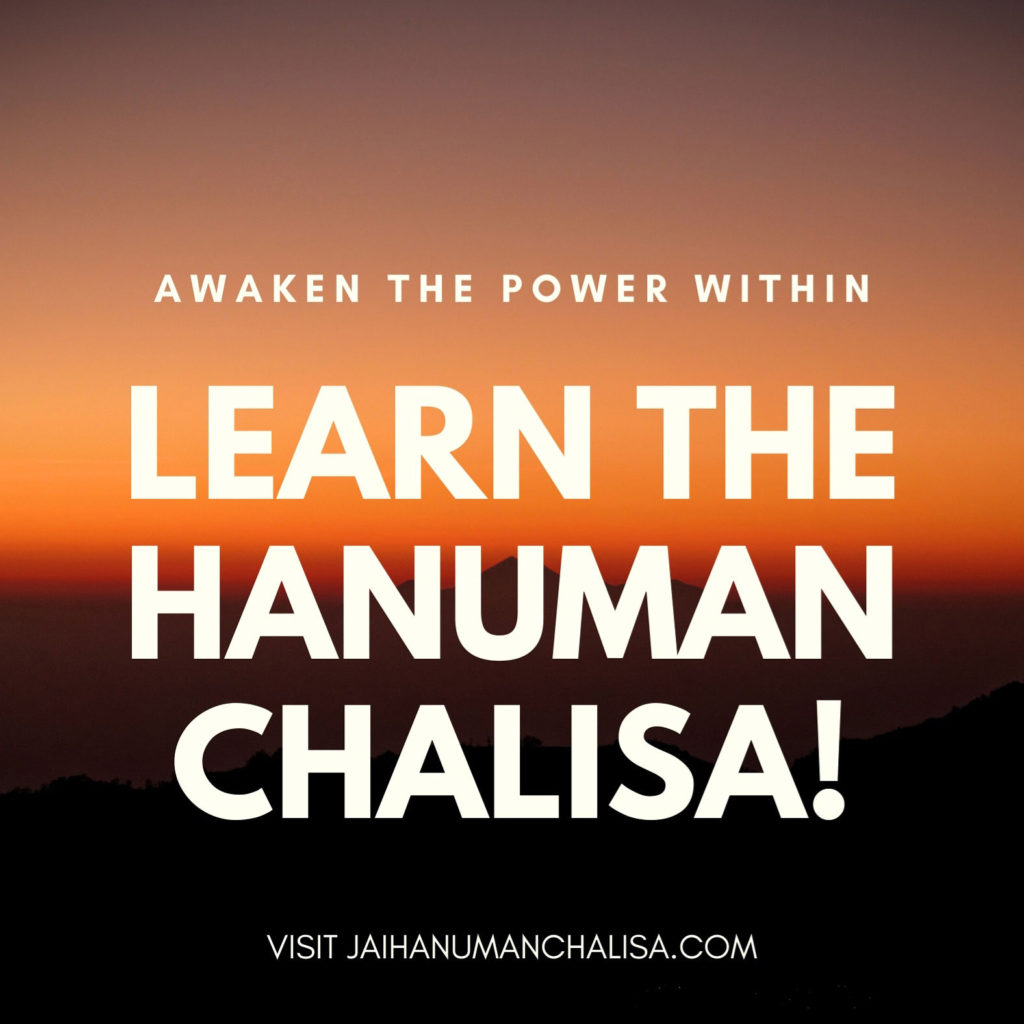 Keep calm and recite the Hanuman Chalisa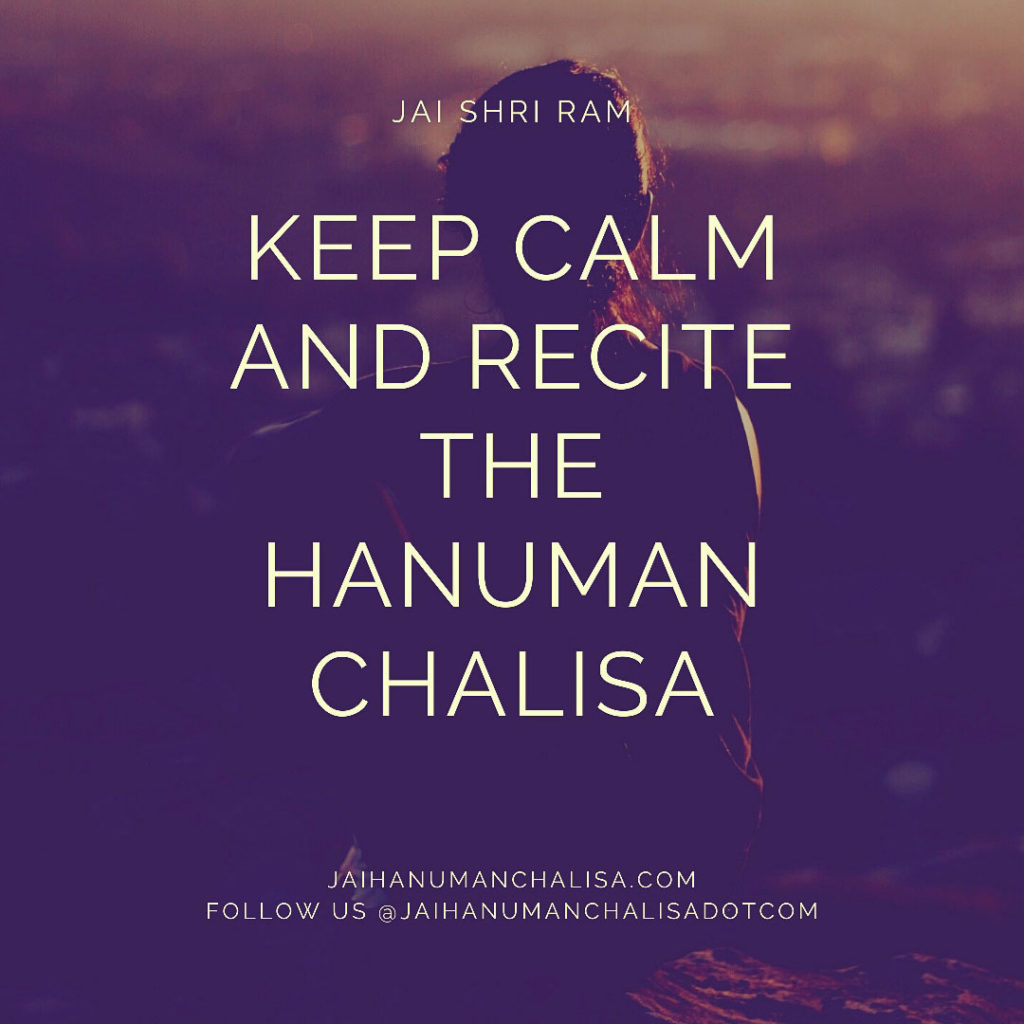 Hanuman, tumre bhajan Ram ko pave
Every line of the Hanuman Chalisa is a mahamantra
Empower yourself with strength, intellect and knowledge through the Hanuman Chalisa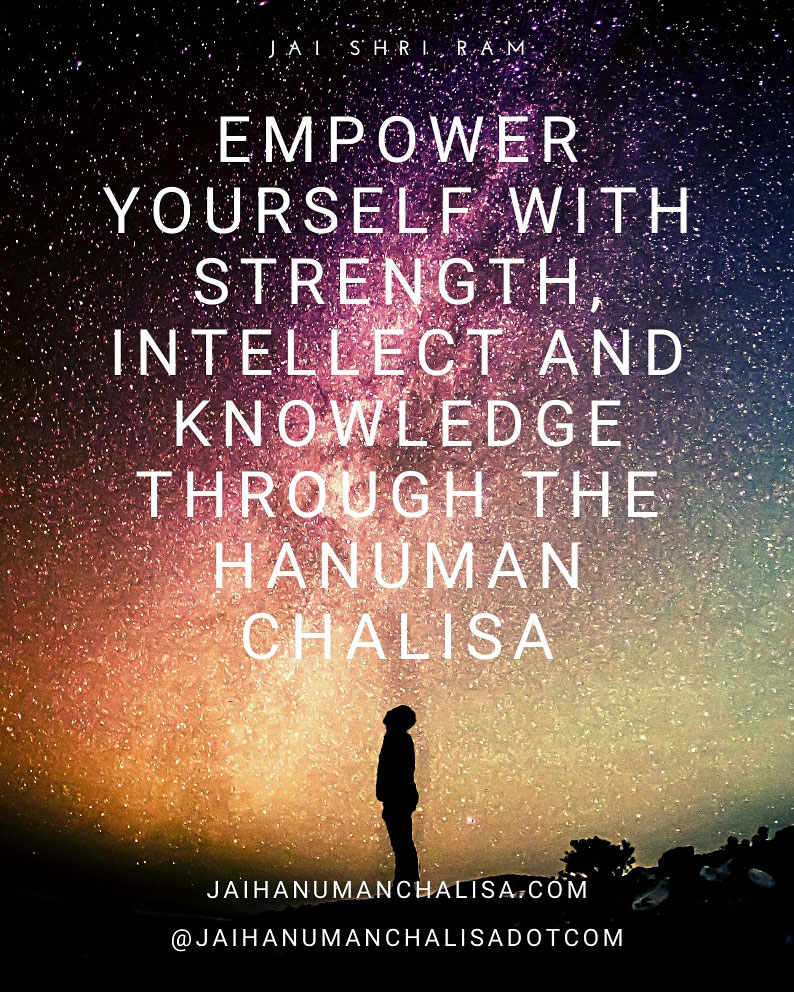 Do this and it will change your life! Do the Hanuman Chalisa 108 times and it will change the course of your life forever. Guaranteed.
Chanting the Hanuman Chalisa destroys fear, gives you courage, strength, knowledge, wisdom, prosperity and peace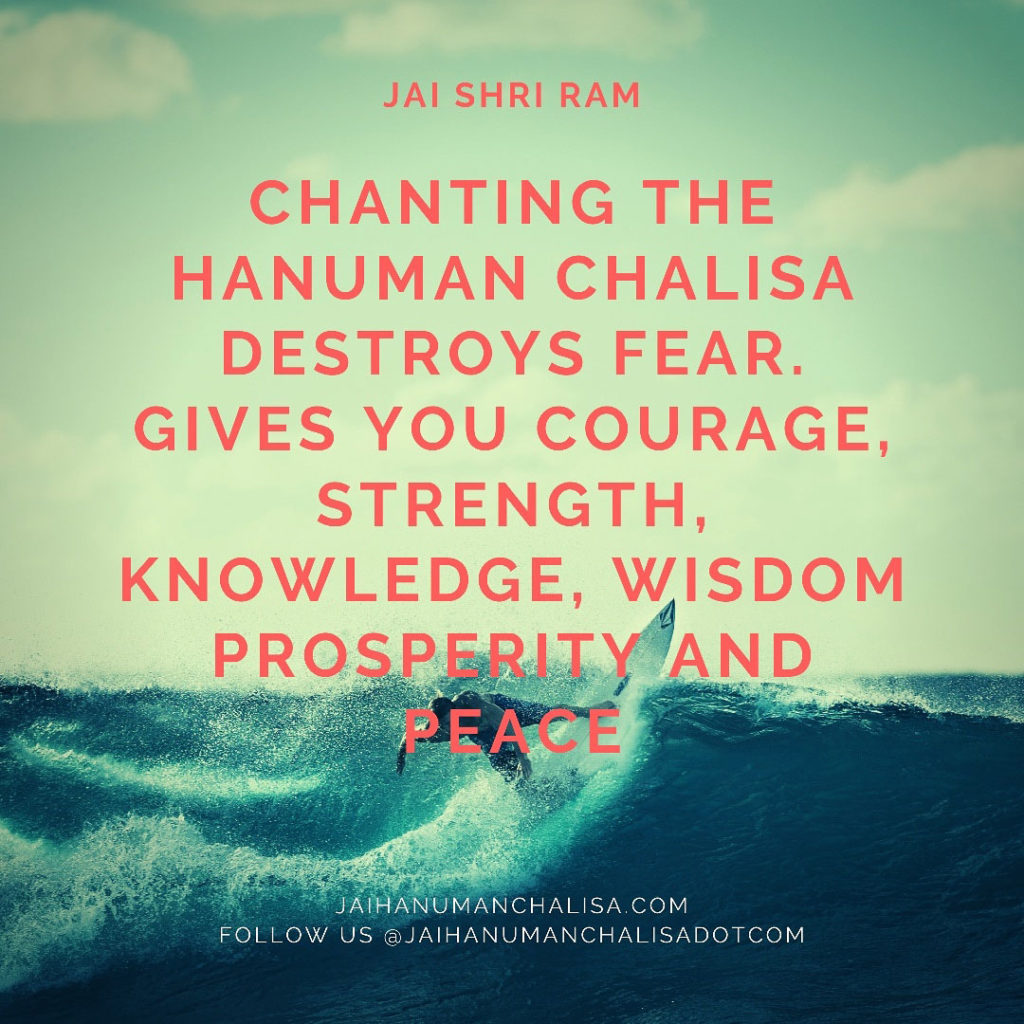 Arise, awake and recite the Hanuman Chalisa
Background images and fonts used in these Hanuman quotes were sourced from Canva.com.